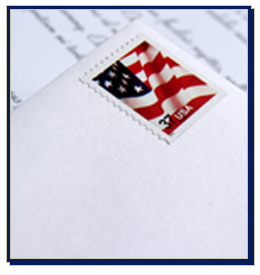 In addition to providing a quality printed product, we also offer comprehensive mailing services tailored to your specifications. We work with you to determine the best option for your project – whether it be utilizing an existing mailing list or offering assistance in the creation of a new list – we have the resources to get the job done.

Our mailing services include:
• keeping current on all the latest postal regulations
• loading your mailing list into a mailing software database
• CASS certifying and standardizing the entries
• mailstream work
• collating, inserting, sealing
• inkjetting or labeling addresses onto each mail piece
• sorting by zip code
• preparing mailing pieces for bulk or first class presort
• delivering mailing pieces to the downtown Milwaukee post office

Postage rates vary between bulk mail and presorted first class, but are based on how many pieces fit into similar zip codes. We sort many mail pieces each day and are able to get the lowest possible postage rates.

Turnaround Time
Quick turnaround time and excellent accuracy are the main advantages to using Fine Print Graphics for all your mailing needs.

UPS Services
We have daily UPS pick-up to accommodate our out of state customers.

Trucking Services
We also contract with several trucking firms to ship larger orders as needed.

Quality Control
Careful quality control is done on all products before they leave our shop or warehouse.